Infant Loss and Pregnancy
Jacob-A Short Documentary about Pregnancy and Infant Loss by Shawn Lovering
AfterTalk is honored to share this outstanding documentary about Infant Loss by Canadian filmmaker Shawn Lovering. Here is the artist's statement and a link to the film.
In spring of 2016, I set out to create a short piece surrounding my mother's experience with pregnancy and infant loss. I wanted to tell her story, share her emotions, and open a small window into this often overlooked issue. I thought the piece would take a few weeks to complete. I had simply planned on layering some cinematic visuals over my mom's voice, but after releasing a short trailer online (vimeo.com/171592511), the response was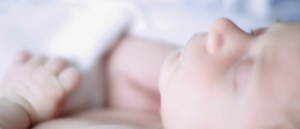 overwhelming. It opened doors for me, and helped me gain access to researchers, politicians, healthcare workers, and some amazing organizations. My inbox flooded with emails from around North America from women sharing their personal experiences with loss and heartbreak. I felt a sense of responsibility to create something bigger.
Eight months later, I am finally releasing 'Jacob', a personal short documentary. It's been tough navigating how to distill this topic into one piece, but in the end I decided that the best approach was to focus on the poor culture of communication and societal experience surrounding this type of loss, anchored by one woman's struggle: my mother's.
I'm incredibly thankful for the fact that I filmed this piece at a time where there is a major cultural shift, as we begin to see political will change legislation and individuals organize to have their voices heard. And I hope this piece serves as a tool for families and women to express their thoughts and feelings.
There is so much more that needs to be said about this topic, and at times I felt like I failed to paint the whole picture, but this is just the beginning. At the least, I hope you walk away from this piece recognizing the need to allow those suffering with loss to have a voice — and that if they lack the strength to speak, you can be a voice for them.
You can read more about my experience making this film on my blog: shawnlovering.com/2016/12/04/creating-jacob/
Shawn Lovering