How to take control and experience happiness again by getting organized and setting goals after loss
Getting organized can help you focus on what's important after loss. You may have your own approach to getting started. For some reason, whenever I experience any type of loss (not necessarily related to the death of someone), one of the first things I do is reorganize my tiny clothes closet and desk. For years, I couldn't understand why I would do this, but I've finally figured it out. My closets and desk tend to be a bit unkempt. (I still have a note from my second-grade teacher that said, "Linda is a good student, but she keeps her desk messy." Nothing much has changed since that time.) Organizing the closet gives me a sense of control and a fresh start.
Before you begin looking at developing priorities and goals, pick something easy that needs to be done so that you can feel a sense of accomplishment. It might be as simple as paying bills, cleaning out your email inbox, pulling weeds in the garden, or fixing something that's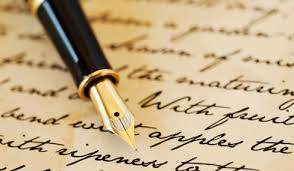 broken. Then you can feel ready to move on to bigger challenges.
Develop a when you're ready
What are some approaches to taking control when you feel overwhelmed? Here are some ideas to help you get started.
Make a list of your top priorities and goals. Think about what you want to accomplish in the next twelve months and how you plan to get there. This involves understanding your big-picture goals and then setting incremental ones for each month. You can always work on longer-range goals later.
Or, if thinking twelve months in advance is overwhelming, then just do a quarterly plan. And if that's still too challenging, try a thirty-day plan or even a weekly one.
Use a day planner (or a calendar on your smartphone or computer) and update it periodically with the things you want to accomplish and dates to get them done. Each night before you go to bed, review what you plan to do the next day. You may modify the list, but this approach gives you the opportunity to chart your progress and hold yourself accountable. Be your own boss.
Set priorities and goals
These are some examples of priorities and goals to consider for the first year after loss.
Stay mentally and physically healthy.
Visit with friends and family more often. Make a few new friends.
Take control of finances and develop a financial plan.
Don't accept more work than you can handle.
Invest time in a hobby or sport.
Identify what makes you happy, gives you something to look forward to, and gives you hope.
Travel with a friend, partner, or relative, even if that includes simple outdoor day trips.

Here are some examples of goals for a particular month and how to break them down.
See your doctor for a checkup and get on a regular eating schedule.
Go through your loved one's closet and give away some items to friends and charities.
Seek professional help to deal with loss, either a therapist or grief counseling from hospice.
Exercise three times a week.
Visit with a friend at least once a week.
Organize paperwork and automate payments for bills.
Plan a trip—even if the trip won't happen for many months.
Investigate taking some classes.
Create a daily checklist
Don't try to add too many tasks in a single day. Keep the list manageable. Depending on where you are in your grief process, you may only be ready to do a few daily activities initially. Over time, you should be in a position to think further ahead.
Make an appointment to see your doctor.
Take a yoga class (even if it's a virtual course).
Review bill payments.
Have lunch with a friend.
Buy groceries.
I find that it's helpful to use my cellphone to set alerts stay on track. Some people I know set timers on their phones to remind them when it's time to take their medicines. When you're grieving, it's easy to forget things, so a timer can be helpful.
If you have a job, then you may need to remove a few things from the daily list and move them to the weekend, such as the bill payments, lunches with friends, and other activities. Your daily checklist would then be something simple, like "go to work, make an appointment to see a doctor, and schedule a yoga class for one night and this weekend."
Goal setting is so important, whether you have lost someone, are working, or are retired. If you haven't identified your priorities and a path for achieving them, each day can run into the next and leave you feeling like you haven't accomplished anything. That emotion can trigger a cycle of hopelessness. Even if you only get through one or two items on your daily list, congratulate yourself for what you were able to achieve instead of feeling badly about what didn't get done.
Learn more in my latest book, Beyond Loss in a Pandemic: Find Hope and Move Through Grief After Someone Close to You Dies.
Visit my website: https://lindadonovanbooks.com
Free, Non-Profit and Non-denominational
Every Wednesday we will be publishing Pandemic Weekly for, we hope, not too long. We invite you to submit your thoughts, essays, poems or songs. Please send to info@aftertalk.com. To see past Pandemic Weeklies, CLICK HERE