by Chanel Brenner
Riley is dead,
and now, I make eggs
for his brother,
like I used to do
for him.
As I boil the water,
I remember how Riley loved
to shift them
in the glass bowl
while they cooled,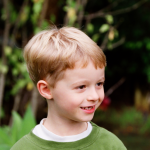 watching light
flicker the water,
as if he beheld a world,
unknown to me,
somewhere he used to be
or wanted to return to.
I imagine Riley gliding
like the eggs,
through silken water,
back into
the embryo's shell,
the membrane so sheer
I can almost see through,
to where a ray of light
must have beckoned him.
Sometimes, I imagine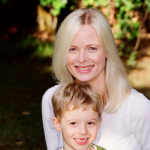 him on the other side
of a veiled split,
or in another kitchen,
staring at eggs
with a knowing
he's unable to grasp.
I drop the hardboiled eggs
in a bowl of cold water,
submerge my hand,
and sway the ovals
with my fingers.
Their shells clink
like bells
at a faraway church.
"Hard-Boiled Eggs" first appeared in The Midnight Oil.
Every Thursday we publish "AfterTalk Inspirational." We invite readers to submit their own poem, essay, or suggestions for inspirational quotes for publication. If you are a therapist you are welcome to extend this invitation to your clients as well. Please send your submission to info@aftertalk.com