Widowhood
Broken, shattered, pieces of our lives lie.
When you unexpectedly was called to die.
Where do I get the strength? Where do I get the will to put together what has left me a Widow.
All alone
So Lonely
I'm in a class of Widowhood.
Words, expressions, sentiments contain only a fragment of my pain. Honestly,it's not fair…
One day were together, the next your gone.It makes no sense that can be humanly understood.
I'm left alone in
Widowhood.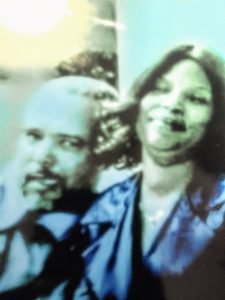 The longing, yearning to hear your voice, to feel your touch, to smell your presence, to feel your embrace, the softness of your kiss.How do I accept
No more holding you close…
No more whispering sweet nothing's in your ear…..
How do I manage without you?
Constant reminders everyday..
the kids
Our home
the way you folded the bath towel, elegantly reminded me, we are one. I'm suppose to accept that
It's Done.Widowhood
Disbelief, shocked, sad, fear, heartbroken to name a few is what I feel without you. You are my life beyond measure, Your my husband my eternal treasure. Widowhood
I know there a space where your watching over me, all the angels that I cannot see.
I'm holding tight..tight every memory, every laugh, every cry, every joy, every thought, every hug, every family outing, every moment of our oneness that we've embraced.I' m holding on to those days it was just you and I.
See, I know if you had been given a choice, you would not have left me in a hurry nor in a rush. No goodbyes, no touch, no whispers of how we need each other so much…
I'm calling on Peace be still…for my pain is real..Help me go through my grief and bear the sorrows as I go. Widowhood
Friends, Family and loved ones.I want you to know, I lost the love of my life, My life's best for me, My better half. My heart is heavy. We've traveled this road very long,
sharing a bond that is very strong.
Death has cheated me and I feel it's wrong. Widowhood
Don't go a moment, Don't go a day without telling your spouse they are special.
We never know in a twinkling of eye, that Death may snatch them and They're gone.
I find myself all alone with the one I love who has gone. This is becoming so well known….Widowhood
A recent widow..Sylvia Faircloth
Sylvia: "We are both from the same town and went to the same church. We met and both had the same feelings. He was a Air Force man and he always liked things in order. He was caring, compassionate and loved family. We laughed together, played together, cried together. We loved traveling and had many things in common. He was so excited on our wedding day and I've been excited every since. Like most couples we had good days and bad. But our good days always weighed our bad days. He will be missed by me."
Every Thursday we publish "AfterTalk Weekly." We invite readers to submit their own poem, essay, or suggestions for publication. If you are a therapist, you are welcome to extend this invitation to your clients as well. Please send your submission to info@aftertalk.com