Editor's note regarding When Families Say "We'll Have a Service Later": I thought this was relevant for many, not just those who have lost a loved one to COVID-19, but to those unable to conduct a traditional funeral. I recently lost an extraordinary friend, and had to experience yet another Zoom memorial service, and Zoom shiva call. I miss the gathering, embracing, sharing of tears, and all else that goes on at a final ceremony for a lost loved one or friend. For context, this is written to an audience of funeral directors, so read it as such. Thank you, Dr. Wolfert for this.
by Alan D. Wolfelt, Ph.D.
You don't need me to tell you that COVID-19 has forced hundreds of thousands of American families to postpone services for a loved one who died during the pandemic. While some have gathered in person for limited, socially distanced funerals, and others have held online ceremonies of some kind, many have understandably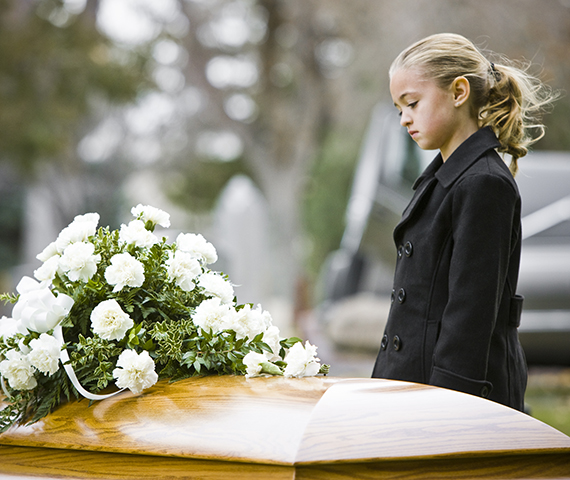 decided it's simply too difficult or unsafe to hold a ceremony right now and, lacking a better alternative, have made vague promises to themselves and their family and friends that they will gather after the pandemic is over. Even before the pandemic, direct cremation families were apt to do the same thing—not always decisively choosing no funeral but instead allowing themselves the possibility of a future ceremony while making no concrete plans to have one.
Unfortunately, you and I both know that most of these postponed ceremonies will never take place. By my estimate, at least 80 percent will not. Life goes on, new crises and demands arise, and the idea of having a delayed memorial service fades further and further into the rearview mirror.
In my experience, here's the problem with that: When no ceremony is held, mourning is never properly initiated. It can create a terrible, never-ending limbo for these families—especially the primary mourners. I call it "unembarked grief" because these mourners often don't leave the trailhead and venture into the normal and necessary wilderness of their grief. They have a much harder time fully acknowledging the reality of the death, which is the linchpin need of mourning. They also don't receive the crucial public affirmation and social support a funeral provides.
Fortunately, these same families have you in their corner. You are their funeral specialist. They don't understand what they're risking by not holding a funeral—but you do. They need you to be their advocate and guide. Not only can you help ensure that they hold whatever rites they can now, even if they're limited, you can also be the catalyst for making all these postponed ceremonies happen. But I also appreciate that you've been busier and more stressed in the past year than ever before, so please think of this initiative as a team effort. More on that in a minute.
Planning Now for Later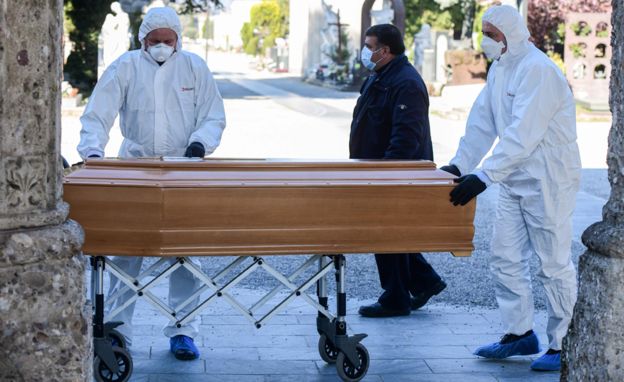 I propose that when the time is right—during the arrangement call or in a follow-up call or visit—you take it upon yourself to help these families put future plans on paper. I've created a simple preplanning worksheet to help you understand what I mean. Please contact me through the email in my bio if you'd like me to send you a .pdf. You're welcome to use it as is if you like, or adapt it for your funeral home's use.
The goal is to capture the family's early, vague ideas and help them develop them as much as possible now, while the iron is still hot. Writing the plans down makes them even more concrete.
For example, I know a family whose patriarch recently died. This man had numerous friends and acquaintances. He also loved ice cream. The family held a closed, family-only funeral in their Catholic church—an excellent start, and already more than many families are doing—and announced in the obituary that they would be inviting the community to an ice-cream social later this year.
Will they actually have the ice-cream social? I don't know. I sure hope so. But I do know that conceiving of the ice-cream social idea itself makes it more likely, as does promising that specific future event in the obituary. Now the family has an image of a certain type of gathering in their minds, and their community members do too. Talk of it is bound to continue, and that alone creates the momentum the idea will need to blossom into reality.
But what if their funeral director had taken the time to help this family think through and plan the future gathering in a bit more detail? The odds of it happening would increase even more.
Here are some things you can do now with at-need families who are postponing ceremonies:
You can initiate a conversation about what kind of ceremony and gathering they'd like to have in the future. Some are considering holding a full, traditional memorial ceremony in a church or at your funeral home. Others have less formal ideas in mind, like the ice-cream social or a cars-and-coffee event for a car buff or a garden gathering. The possibilities are endless.
You can suggest they include mention of this specific event in the obituary. That way, their friends and family members will help hold them accountable.
You can help them think about a venue for their event and note some specifics on the planning form, such as contact names and phone numbers. Offering your facilities when possible and appropriate is also a good idea.
If they're not already affiliated with a church or place of worship, you can help connect them with a celebrant in their community—maybe even a celebrant you have on staff. Whether it's a religious officiant, a lay celebrant, or a family host, you can jot down this person's name, phone number, and email address, and if it seems appropriate, you can even ask if it's OK for you to pass their contact information along to the celebrant so they can reach out the family in the days to come. And then—this is key—you can share or pass along follow-up responsibility to the celebrant, who may not be as overloaded as you are right now. The celebrant can then become the leader of the delayed ceremony team.
From what you've learned about the person who died as you helped gather obituary details, you can suggest other elements that might help them round out the future event, such as appropriate music, readings, memorabilia displays, and more. Write them down on the form, too.
You can help them brainstorm close friends and family members who could help with parts of the ceremony, such as the eulogy, readings, a tribute video, or refreshments. You can help the family understand that the more people who feel invited to be part of the future experience, the better. In fact, inviting those helpers now, even if the ceremony is months away, makes the planning start to gel and helps everyone feel committed to and part of this important event. Add a few notes about this, and also write down the family's ideas about who to invite.
And finally, you can ask the family about a future date that might work for the memorial service. Having a prospective date on the calendar and in everyone's minds makes the nebulous real. The family may not be able to pinpoint an exact date, but they can probably envision a month and maybe even which part of that month. Sometimes a special date might pop up in the conversation, such as a birthday or anniversary, that would make a suitable ceremony date.
Send them home with the form you've filled out, or if you've had a virtual arrangement, email them the completed form. Even better, email it to a number of family members. Keep a copy for yourself, and consider emailing them a duplicate .pdf in a few weeks in case the form has been misplaced in the stress of the early days following the death.
In a short conversation—maybe fifteen minutes—you have the power to move a family at risk of having no ceremony and thus a forever stalled grief experience from a "not likely" to a "probably." And if your funeral home enlists administrative and community outreach staff as well as a care-contact calendar/process to follow up at regular intervals with such families in the weeks and months to come, helping them firm up ceremony plans and troubleshoot hurdles, the odds will skyrocket. You get the ball rolling; others can help keep it going.
I'm a big believer in the philosophy of "do good things and good things will follow." Even if your funeral home won't be compensated for helping plan these future ceremonies, it's the right thing to do. What's more, focusing on families' best interests promotes long-term goodwill. The families you help in this way will never forget you. You will be their hero, and they will tell others in your community about you and your above-and-beyond service and compassion. When you yourself are a guest at that ice cream social, enjoying a banana split, and you take a moment to look around at all the smiles, tears, and hugs surrounding you, you'll feel affirmed that there is no greater purpose and privilege for your vocation.
For More information in Dr. Wolfelt and his work, click the image below:

Every Wednesday we will be publishing Pandemic Weekly for, we hope, not too long. We invite you to submit your thoughts, essays, poems or songs. Please send to info@aftertalk.com.