Last week we were dismayed by the latest statistics on suicide in America. AfterTalk will be addressing this in coming weeks in this column, but first, we want to address those of you who have had a recent and close loss. In times of despair and hopelessness, it is not unnatural to think about suicide as a hypothetical. Should you have such thoughts, you should talk to a grief counselor. If you or someone you know who has suffered a loss thinks about suicide a lot, below are some resources you might consider from the outstanding American Foundation for Suicide Prevention
Here is the news we found so unnerving:
Suicide rates rose in all but one state between 1999 and 2016, with increases seen across age, gender, race and ethnicity, according to a report released Thursday by the Centers for Disease Control and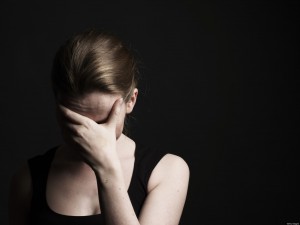 Prevention. In more than half of all deaths in 27 states, the people had no known mental health condition when they ended their lives.
In North Dakota, the rate jumped more than 57 percent. In the most recent period studied (2014 to 2016), the rate was highest in Montana, at 29.2 per 100,000 residents, compared with the national average of 13.4 per 100,000.
Increasingly, suicide is being viewed not only as a mental health problem but a public health one. Nearly 45,000 suicides occurred in the United States in 2016 — more than twice the number of homicides — making it the 10th-leading cause of death. Among people ages 15 to 34, suicide is the second-leading cause of death.
The most common method used across all groups was firearms.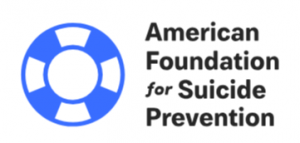 You or someone you know might be at risk of suicide, here are ways to help:
For the TrevorLifeline, a suicide prevention counseling service for the LGBTQ community, call 1-866-488-7386.
If you suspect someone may be at risk:
1. Do not leave the person alone.
2. Remove any firearms, alcohol, drugs or sharp objects that could be used in a suicide attempt.
3. Call the U.S. National Suicide Prevention Lifeline at 1-800-273-TALK (8255).
4. Take the person to an emergency room or seek help from a medical or mental health professional.
Text HOME to 741741 to have a confidential text conversation with a trained crisis counselor from 
Crisis Text Line
. Counselors are available 24/7. You can learn more about how the texting service works 
here
.
For online chat, the National Suicide Prevention Lifeline provides a 
confidential chat window
, with counselors available 24/7.
Boys Town also provides counselors for youth-specific online chat at this link. It is available every Monday through Friday between 6 p.m. and midnight in the Central time zone.
Getting help around the world
Another way to help is by supporting the nonprofits that provide suicide counseling, prevention and education. Volunteers are needed, and some train to become counselors.
Source: American Foundation for Suicide Prevention. For more tips and warning signs click here.