On Christmas Eve 2015, Emily and David Graham and their three kids were at home making reindeer food ― a family tradition ― to sprinkle on the front lawn for Santa's fleet. Earlier in the day, their oldest son Cameron, 7, wasn't feeling well ― he had an earache and a cough ― so David had taken him to urgent care near their house in Clermont, Florida. The doctor gave Cameron a Z-Pak and recommended nasal spray for his congestion and sent them on their way. Cameron started to feel better around dinner time. At 9 p.m. he said he was tired and put himself to bed.
A couple hours later, Emily and David were watching a movie when they heard Cameron throwing up in the bathroom ― "Great, a stomach bug," Emily thought and moved her son to the couch so they could keep an eye on him. Cameron was running a fever so they gave him Tylenol but he couldn't keep anything down. Soon, he was so weak, he could hardly stand on his own. He started slurring his words.
When his fever hit 103.5 around 2:30 a.m. on Christmas morning, which also happened to be Emily's birthday, she drove him to the hospital while David stayed at home with their daughters, Melia, 4, and Sienna, 6 months. At the hospital, they gave Cameron an IV and began running lots of tests: taking blood work, chest X-rays, CT scans and a spinal tap. Cameron was tired, at times disoriented and his condition was deteriorating rapidly. Eventually he became unresponsive.
At one point, a doctor sat Emily down to tell her the CT scan showed Cameron's brain was so swollen, it had started to expand into his spinal cavity. They didn't know why ― possibly a virus ― but they were very concerned. Emily called David and told him to come to the hospital. Then she got the news every parent prays they never hear: The doctors didn't expect Cameron to make it.
"Everything just kept spiraling out of control, and there was nothing I could do," Emily told HuffPost. "I had been updating David all night so he had an idea of what he was walking into, though I'm not sure anything really prepares you for it."
Around 10 p.m., brain activity tests confirmed what they had suspected: Cameron was brain dead. Emily and David decided to stop increasing the heart medication that was keeping him alive, but barely. Emily crawled into bed with her son, tucked his favorite reindeer stuffed animal under his arm and watched his chest move up and down until it didn't. Cameron died at 12:19 a.m. on Dec. 26.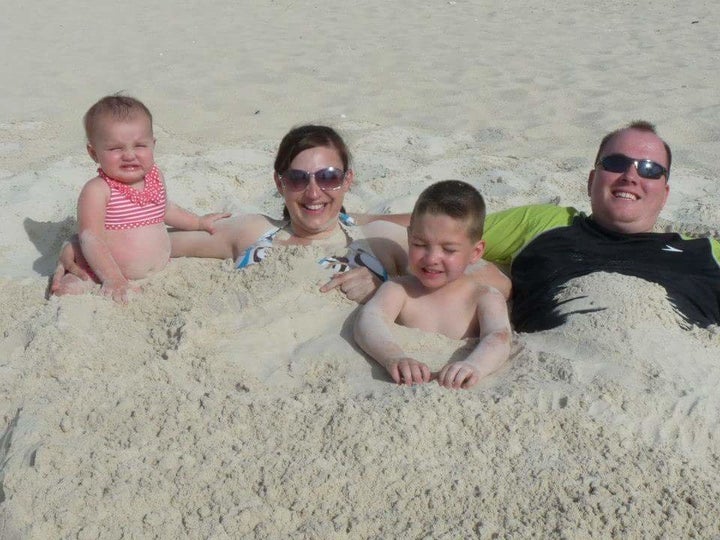 Leaving the hospital that night without Cameron was excruciating.
"You don't really understand the meaning of the word 'forever' until you are holding your child or loved one in your arms, and they are taking their last breaths," Emily said. "Cameron would never open the Christmas gifts we had just placed under the tree. The next week, we wouldn't be packing his lunch, washing his laundry, listening to him beg to play his video games. He would just be gone. A huge empty space where it all, where he, used to be."
Emily and David didn't know how to pick up the pieces and yet somehow, they did. This is their story.
Getting answers
The autopsy pathologist found that Cameron's death may have been related to a rare blood disease called hereditary coproporphyria, which they later learned David, Melia and Sienna have too. Certain drugs ― including one found in the nasal spray Cameron used the night he got sick ― can trigger an attack, though they can't know for sure if that contributed to his death. David had already suspected the nasal spray had something to do with Cameron going to the hospital that night and felt he was somehow at fault for giving it to his son. Feelings of guilt and regret are common among parents who have a lost a child, even when they are clearly not to blame.
"I still feel guilty, but I know there is nothing I can do about it now," David said. "If I could do anything to fix it I would. Even today, I still make those bargains daily. As time has passed, the guilt of that decision doesn't weigh me down as it did the day of, when we found out about the disorder, or even last month. It doesn't go away, but just like with his death, it's something you learn to live with."
Getting answers to their son's medical mystery provided the Grahams with some closure, but the unimaginable pain of the loss remained.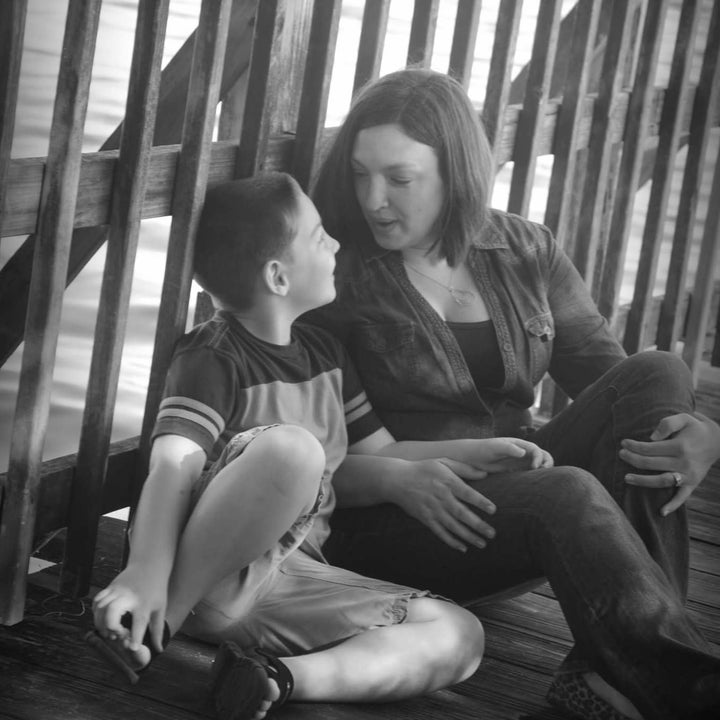 Grieving separately
The first nine months after Cameron's death were especially difficult for the couple. They were depressed, exhausted, lost in the thick fog of grief and operating in pure survival mode.
"We still had to take care of the girls when we didn't even feel like taking care of ourselves," Emily said. "We did our best to keep life as 'normal' as possible, even though there is no such thing as normal anymore."
"You don't really understand the meaning of the word 'forever' until you are holding your child or loved one in your arms and they are taking their last breaths."

– EMILY GRAHAM
In a lot of ways, Emily and David say they grieved separately, giving each other space to work through things on their own. In fact, the night Cameron died, they had a conversation along the lines of: "Let's just agree we will both do things differently and be OK with that." In the months that followed, they had some brief conversations about Cameron here and there, and they'd send each other articles they had read, but that was really it.
To cope, Emily used her blog to open up about her loss and connect with other bereaved parents. She even started a Facebook page for other parents who had lost a child to create a space to grieve and share about moving on after loss.
David, on the other hand, dealt with his grief in private. He threw himself into his work to distract from the pain.
"I remember sometimes feeling like he wasn't as sad as I was. Then a few months ago, I saw him cry," Emily said. "I remember thinking how much I really needed to see that ― to know he was still sad after so much time had passed."
Around that time, David told Emily he had been having the same thoughts about her.
"I'd look at her and wonder why she wasn't more torn up, but I know she's a bottler. She's not one to show her emotions on her sleeve. It's just how she deals," David said. "I found out later she was doing the same thing to me. I would cry in my office or punch my punching bag, but she didn't usually see that side."
"We had to move past what we perceived or thought grief should look like and set the anger aside to just have faith we weren't alone in this," he added.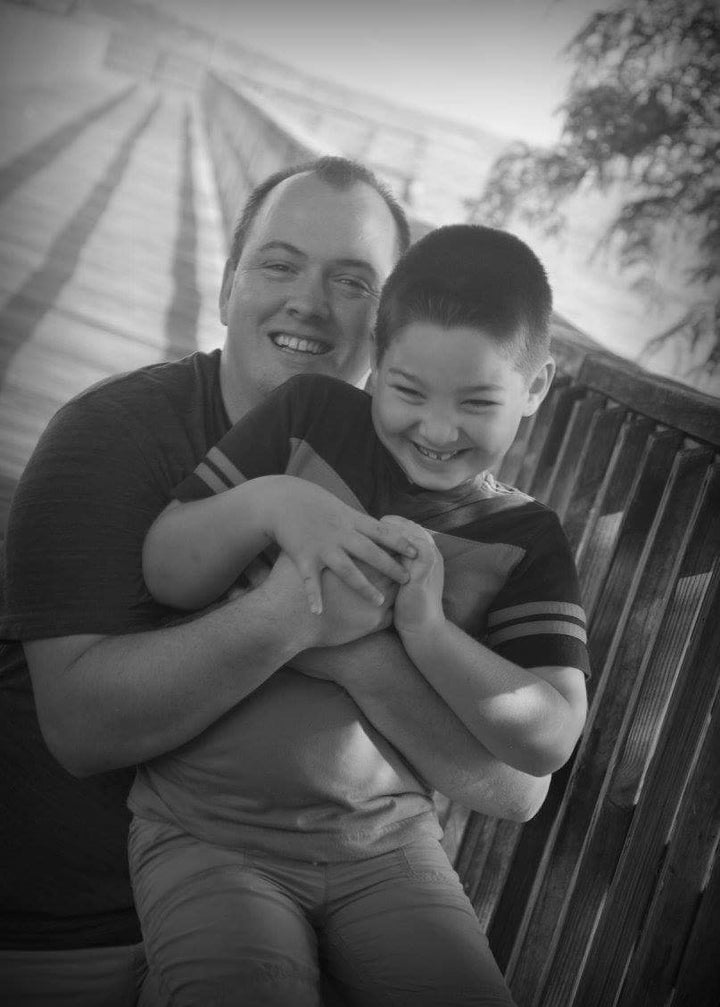 And on the days that the tragedy of Cameron's death was too much, the couple bonded over a shared outrage over everything. Watching life carry on around them was both heartbreaking and maddening at once.
"The loss of control you feel over your life is indescribable. You are so shattered because your child is gone. Yet, when you look around and the rest of the world just continues, all you want to do is take a baseball bat to it all," Emily said. "There can literally be nothing else good in this world. The anger and hatred for everything is consuming."
Remembering Cameron
At Cameron's memorial service, a classmate's mom told Emily that her daughter had a hard time making friends at school. Shortly after they moved to the area, her daughter came home and told her that she had played with a boy named Cameron.
"It stuck with her because it was a milestone moment for them," Emily said. "His name was one of the first she really remembered and talked about."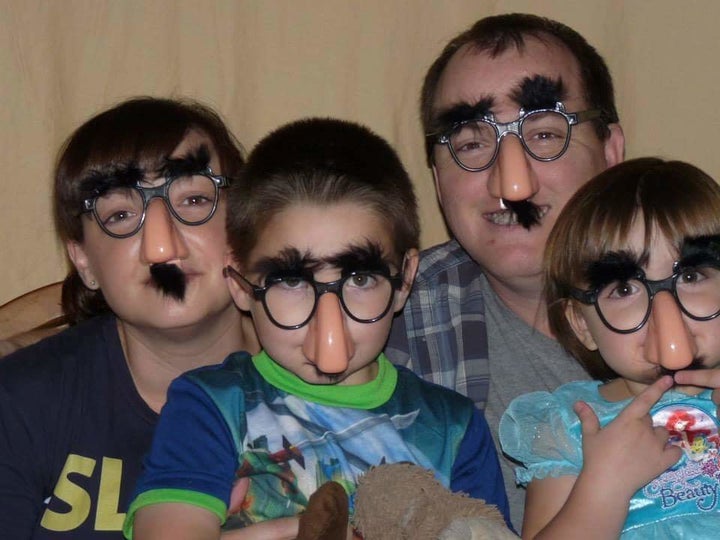 Like any little kid, Cameron would test his parents now and then, sometimes rolling his eyes sarcastically. But David said his son was "the most loving kid you could imagine." When his sister Melia walked in the room in a new dress, he would tell her she looked beautiful. Before bedtime, Cameron would ask to cuddle with baby Sienna, who he affectionately referred to as "his daughter."
"He was our little man. A typical kid, obsessed with video games ― or watching people play video games on YouTube," he said. "A total people pleaser. Always worried about everyone else around him being OK. He loved to laugh and make everyone else laugh. He adored his sisters and was the most loving kid you could imagine."
Finding their way
After Cameron's death, the couple ultimately decided they didn't want to go to therapy, individually or as a couple. While therapy can be helpful and healing for many, they felt it wasn't right for them.
"Neither of us wanted to listen to someone else try and tell us how to 'get over' the loss of our son, especially someone that hadn't lost a child. I'm sure a lot of it was the anger," Emily said. "We both wanted to do it our own way."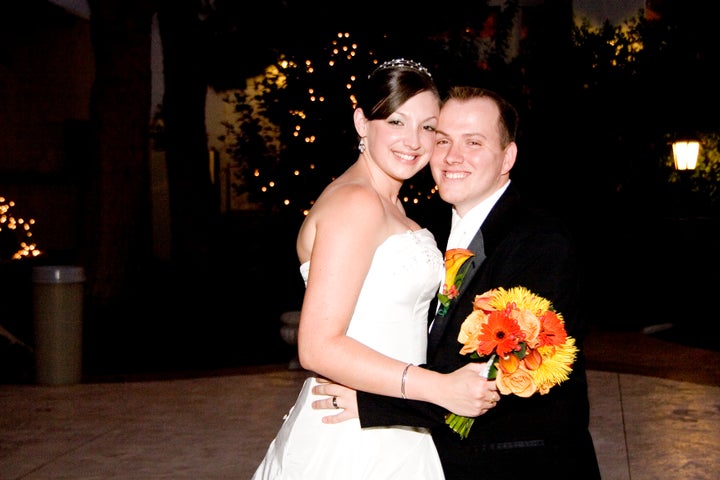 From the beginning of their relationship, Emily and David have relied on each other to get through challenging times. They live far away from their families and are each other's strongest support system.
"We really learned to count on each other for everything," Emily said. "I think that's part of the reason child loss didn't break us. It was sort of 'us against the world.'"
It was this same mentality that carried them through some of the darkest days.
"While we both wanted to completely destroy our lives so they reflected even an ounce of the destruction we were feeling, we found we could look to each other to express that in our own sarcastic, bad taste humor only the two of us could share," Emily said. "We were the only two that could really get it, so rather than go it alone, that venting helped. In a weird way, it bonded us."
The fog lifts
The biggest healer for the Grahams was time. Nothing fancy. No magic fix. Just allowing time for the fog to lift and sticking it out in between.
"In grief, there are no grand gestures," David said. "I think people really want to hear couples survived tough times in some grand romantic way. We were just surviving. Going through the motions."
"In grief, there are no grand gestures. I think people really want to hear couples survived tough times in some grand romantic way. We were just surviving. Going through the motions."

– DAVID GRAHAM
For the sake of Melia and Sienna, Emily started to push to do things ― activities, family traditions ― she and David didn't particularly want to do. Slowly, the family began resuming their routine again, even if it would never quite be the same.
"It took David a lot longer to be OK doing some of those things. Where I liked to wrap myself in those memories and feel sad and happy at the same time, he preferred to avoid them all together," Emily said. "I think he would be happy if we never put up a Christmas tree or celebrated Christmas again."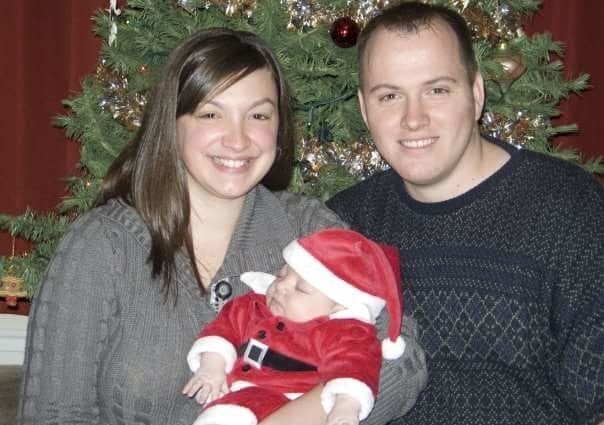 Eventually, though, "going through the motions" led the couple to their new normal.
"One day you realize that routine you took on has become your reality," David said. "Naturally, we just found our way back. For Cameron. It's what he would want."
Advice for others
The one thing Emily and David want other couples who have lost a child to know is that you probably won't experience the loss in the same way. Know that no matter how your spouse is behaving outwardly, they're struggling inside.
"There is no one else in world that loved your child more than the two of you," David said. "Disregard what you see or what you think you see and trust you're going through the same thing."
"There is no one else in world that loved your child more than the two of you. Disregard what you see or what you think you see and trust you're going through the same thing."

– DAVID GRAHAM
And be aware that certain triggers ― a place, a song or an activity that reminds you of your kid ― can catch you off guard, especially in the early days.
"Mowing the lawn was one for my husband because Cameron would always ride with him," Emily said. "It still was for me as well, but I liked to pour myself into those activities. For that first year, I took over the chore of mowing, and it helped David."
And remember: There is no timetable for grief. There will be good days and bad days for years to come.
"Grief never goes away so don't expect [your spouse] to just go back to the person they were before," David said. "It changes you."
AfterTalk invites readers to submit their own poem, essay, or suggestions for inspirational quotes for publication. Please send your submission to larry@aftertalk.com