Introduction:
After my husband died, I realized I had no idea what he wanted for his funeral. We had a lovely ceremony, but I couldn't help but wonder if it was what he would have wanted. So, a year or so after his death, I sat down to plan my own funeral. Now, it's all in writing and I've taken steps to make sure the costs of my funeral and burial will be covered so my family won't be burdened. Most people I talk to haven't taken steps to plan for their funeral. When I bring it up, they usually think it's a good idea; they just don't know how to get started. I've written a free article about the ABCs of funeral planning for your website if you're interested.
by Camille Johnson
Have you thought about pre-planning your own funeral? Even if you are young and healthy, pre-planning your funeral can have some great benefits for yourself and your loved ones. It can give you and your family peace of mind in case you pass unexpectedly. If you are interested in learning more,
AfterTalk
has some tips to keep in mind when planning your own funeral.
Planning Your Own Funeral Is a Perfect Gift for Your Family 
Dealing with the details of a memorial service and burial can
feel like an intense burden
when you are in the earliest stages of bereavement, and that stress can be amplified when it comes time to pay for funeral costs. So, by taking some time to plan your own arrangements early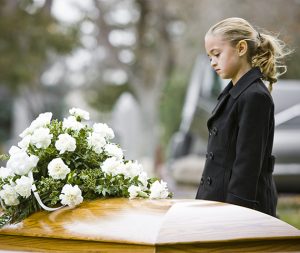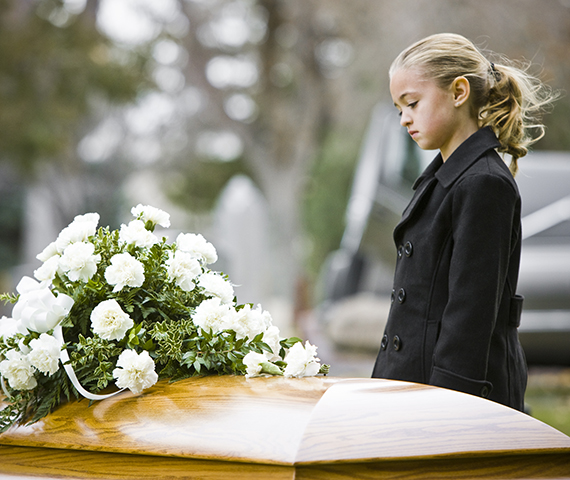 on, when you are not feeling stressed or overwhelmed, you are essentially giving your family a wonderful gift of not having to go through such a stressful process in the future. What's more, you will be giving yourself some peace of mind in knowing that your last wishes will be followed.
Planning Your Own Funeral Lets You Add a Personal Touch
When you've made advanced plans for your own death, you can have a hand in what images are featured in your obituary or funeral program. If you have images you like, be sure to let your loved ones know. In fact, you might want to leave detailed instructions. Start with a Word document, then use this free tool to
change to an editable PDF
. That will really make things much easier on your loved ones and allow them to more fully honor your requests.
Paying for Your Funeral Costs Is Much Easier with Pre-Planning 
According to Dignity Memorial,
average funeral expenses can easily exceed $10,000
. If you don't currently have that much money in savings, your loved ones could end up footing the bill for your funeral. Thankfully, when you plan your own funeral ahead of time, you can also take advantage of several alternatives for covering your own funeral expenses. For example, you could buy burial insurance to help with memorial and burial costs.
Burial insurance, also known as funeral insurance, is a form of life insurance that can be used to help with funeral bills. If you have a large enough policy, your loved ones can also use your burial insurance to assist with other bills and leftover debts, to save your family additional stress.
Writing Out Your Estate Plan Is a Way to Ensure Financial Stability 
If you have a family to take care of, you also need to work on your estate plan. An estate plan typically consists of several legal documents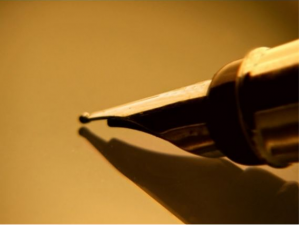 that dictate who you would like financial assets and personal property to be passed onto in the event of your death.
In addition to property and asset provisions,
you can also appoint legal guardians
in your estate planning documents. This is a crucial planning step for parents who have children under the age of 18, as failure to appoint guardians could lead to foster home placement and other consequences. As you draft the legal documents for your estate plan, you can also
write out advance medical directives
and appoint a
medical power of attorney
, two essential planning steps that can also save your loved ones some stress as your life comes to an end.
Creating an End-of-Life Plan is an Opportunity to Face Fears of Death
Pre-planning your own funeral and creating an estate plan is mostly about protecting your family from additional stress and financial hardship. Still, working through these essential end-of-life planning steps can also have benefits for you, especially if you have anxieties and fears about death.
Anxieties about death are quite normal
and most people have a healthy fear of losing their life, according to Medical News Today.
If you can come to terms with death and accept it as an eventuality we all must face, however, you can live your life with greater peace and gratitude. If your fear of death is preventing you from taking care of the planning process, you can also think about
joining a death cafe
, where you can talk about your worries and get some closure.
You can't avoid death by not thinking about or planning for your own end-of-life. So take the necessary steps now to keep your family protected when you do pass. In doing so, you may also end up giving yourself some peace of mind to enjoy your life without worrying about your family when you're gone.
Free, Non-Profit and Non-denominational
We invite you to submit your thoughts, essays, poems or songs. Please send to info@aftertalk.com. To see past AfterTalk Weeklies, CLICK HERE