Learning to Have Fun Again After a Loss
It's hard to imagine life ever being "normal" again after a loss of someone you love. You might feel stuck, or as though you can't move forward or go on without them. While it's essential to work through the stages of grief on your own timeline, one area where people tend to have difficulty is having fun.
Some people might feel guilty for having fun without the person they lost. Or, they might feel like it cheapens their grief or makes them appear less genuine. Nothing could be further from the truth.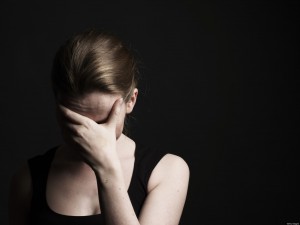 Finding happiness after a period of grief isn't only healthy — it's necessary. Not only would the person you lost want you to keep having fun and enjoying life, but they wouldn't want you to remember them with sadness forever.
If you've recently lost a loved one and you're struggling with having fun, you're not alone. However, there are ways you can deal with feelings of guilt, and things you can do to ease back into your normal life while still dealing with grief. Yes, you can have fun again without feeling ashamed by it, and you can learn to move forward in a healthy, happy life.
How To Overcome Feelings of Guilt
When you hear people say "your loved one would want you to be happy," it can feel like a little cliche, but it's undoubtedly true. It's normal and expected to be overwhelmingly sad after the death of someone you love. However, that sadness shouldn't last forever — nor would that person want it to.
If you're struggling with guilt over the idea of feeling happy or having fun, start stepping back into your old life slowly. Try some of the following strategies to make that transition easier and to work on finding happiness while overcoming feelings of guilt:
Keep a daily journal of your feelings;
Lean on your support system;
Counsel with grief groups;
Do something for someone else;
Practice self-care by doing something that makes you feel good each day.
Most importantly, don't feel as though moving on with your life means you're "forgetting" about your loved one or betraying them in any way. In fact, you should keep talking about them, and honor their memory by having fun. Consider doing something that you both used to love to do together, or go on an adventure that they always wanted to go on. Think about how happy they would be knowing you get to experience such amazing things.
One way to feel connected to your deceased loved one is to use AfterTalk.com's "Private Conversations" a secure, private place where you can write to someone you cared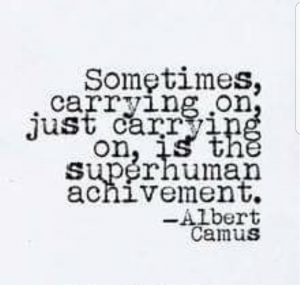 about—and miss. You may want to simply share your feelings of loss or your day-to-day experiences, as you did when your loved one was with you. Or you might want to write to share life's highlights: a marriage, a graduation, the birth of a child, a new job or just life's challenges. You can choose to write to your Loved One in complete privacy or with family and friends, sharing your thoughts, wishes, frustrations, accomplishments, and blessings. You can write as much or as little as you wish, and you are free to include attachments like photos, videos, scanned artwork or documents. Your conversations are saved for as long as you wish, in complete privacy, accessible only with your AfterTalk password. Though your loved one is gone, the feelings and memories never die. AfterTalk Private Conversations is a free service.
Many Grief Therapists and Counselors urge clients to write to their deceased loved ones as a form of Continuing Bonds Therapy. The Family and Friends and Therapist section of AfterTalk makes this easy for both you and your therapist. You need only use the button in Private Conversations to permit your therapist to read what you have written to your deceased loved one.
Start Small
Again, there's no ideal timeline when it comes to the grieving process. As long as you keep moving forward, you're on the right track. There's also no rule that says you have to travel the world or go to an amusement park to have fun. If you're not sure what would make you happy again, or you're uncomfortable doing anything too major right now, don't be afraid to start small and use the resources around you to re-introduce yourself to a sense of normalcy.
For example, consider planning a "staycation". After a loved one passes, things can feel chaotic for a while. Family members and friends come in from all over the country, you're likely to ignore regular household chores, and you'll probably have to take some time off of work. While the idea of a vacation to "get away" from it all might be tempting, it also might not be realistic right now.
Instead, a staycation allows you to relax close to home while still enjoying all of the relaxing benefits of a traditional getaway. They save you money, will keep you safe,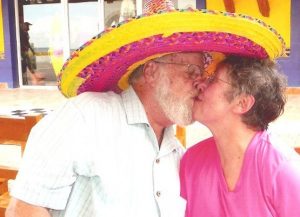 and allow for more stability. If staying at your actual home reminds you too much of your lost loved one, stay in a hotel. Bring your pet along for added comfort. Planning a getaway close to home is a fantastic way to reintroduce yourself to fun without forcing too much change at once.
You can also use things in or around your home to start having some fun. Do you or one of your family members have a pool? Go for a dip! Being outside and getting in some physical activity isn't just fun – it can benefit your mental health. Staying indoors and remaining stagnant with your thoughts is one of the worst things you can do.
Celebrate a Life, Not a Loss
People who have a hard time moving on after the death of a loved one are often very focused on what they lost, rather than the incredible life that person lived. If you really want to find happiness and be okay with moving forward, consider shifting your perspective. While it's crushing to know you'll never share more memories with that loved one, you can honor them by celebrating their life in everything you do.
It can often help to find some kind of closure, or to do/wear something that honors their memory regularly. Try some of the following ideas to help you with your healing process:
Wearing a piece of personalized jewelry;
Throwing a celebration each year on their birthday;
Putting a custom bench at their grave;
Donating to a charity in their name.
Just because your loved one is gone doesn't mean their memory will ever fade. If you're struggling with grief and guilt and having a hard time having fun after a loss, keep these tips in mind to let you reclaim your life while honoring the memory of the one you lost.
Free, Non-Profit and Non-denominational
We invite you to submit your thoughts, essays, poems or songs. Please send to info@aftertalk.com. To see past AfterTalk Weeklies, CLICK HERE