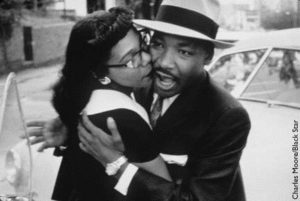 From My Life, My Love, My Legacy by Coretta Scott King.
Confronting death
We had talked about it, joked about it, prayed about it. He had prepared me, but when death actually arrived, the feeling of separation was overwhelming. Our bedroom was filled with emptiness. My nights were lonely. In church, the preachers often said that suffering would endure for a night, and joy would come in the morning. But, I assure you, morning does not return without a long passage through the lonely nights of heartache. Sometimes I felt that my joy would never return.
For months, I tried to console myself with the knowledge that Martin was in a better place and was happy. I knew I was crying for myself, feeling sorry for myself. Martin wouldn't want me to weep over him.
I was no longer a wife, but I was still a parent — and a single parent at that. This was the motivating thought that kept me going. No matter what else I did, I had to be a mother first.
Summing up life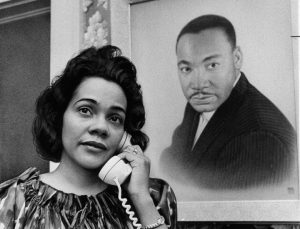 Marrying Martin and the movement perfected my journey of discovery, soothed my yearning to pour out the values and vision within my soul. The bombings, the murders, even the assassination of my husband only intensified my devotion and solidified my resolve that God had allowed me to be born at the right time in history, a time when the Spirit tracked down the willing, empowered the waiting, and magnified human outcomes far above what finite minds could conceive.