by Kristin Herman
With a pandemic going on, children may have experienced the loss of loved ones – a parent, a grandparent, a close relative, a friend … the list may go on for some children. So, what can parents do to talk about death, and the grief that comes along with it?
Death can be an experience that nobody wants to happen, but it happens anyway. While death and grief are not things that people like, it's something that even kids would have to learn about eventually. And, no matter how many times parents try to shield their children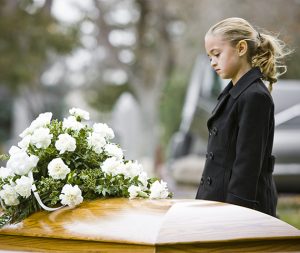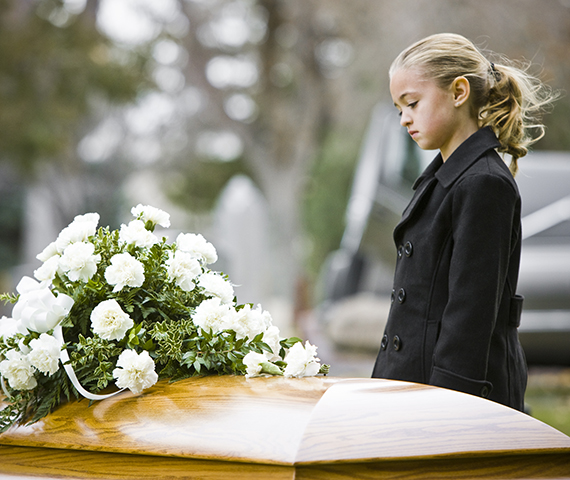 from the topic, it's still important to address at a certain point in time.
The good news is, there are resources that can help you and your children get through those hard times of losing a loved one, regardless of how they died. And such resources include books.
In this article, we'll show you 7 books that present abstract concepts that can be relatable to children of all ages, and even offer comfort to kids who are experiencing the grief (along with other feelings) that come with losing a loved one.
 Cry, Heart, But Never Break – Glenn Ringtved
"Cry, Heart, But Never Break is a beautiful story about how death is a part of life," says Jackson Gaunt, a psychology writer at Paper Fellows and State of writing. "While the four children are struggling to keep Death from taking their ailing grandmother, it comes anyway, and tells them a story about Sorrow and Joy, Grief and Delight, as a means to explain why loved ones die. In this book, Glenn Ringtved portrays Death as a sensitive and compassionate character, rather than a cold and ominous figure."
 Ida, Always – Caron Lewis & Charles Santoso
This story follows two zoo polar bears, Gus and Ida. When Ida falls terminally ill, and later dies, Gus is devastated at losing his friend. In Ida, Always, there's a multitude of emotions that Gus experiences, which can be relatable to all readers, even those who had to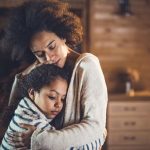 experience losing terminally-ill loved ones. It's a book that speaks volumes, when it comes to losing someone that you love.
A scenario similar to families who have lost loved ones from COVID-19, children will learn to understand that having a mix of emotions when someone dies is normal to feel.
I'll Always Love You – Hans Wilhelm
The book follows a boy and his dog Elfie, who dies of old age. As the boy tries to grasp the reality of losing his best friend, he thinks about how he was able to show Elfie how much he loved her. I'll Always Love You is a powerful book to read, if your child is sad about losing a loved one, even if it's just a pet that they've lost.
 Badger's Parting Gifts – Susan Varley
Badger's Parting Gifts is a book with heart. In the book, the wise old Badger ponders how his friends will react once he's gone, as he catches wind that he was to die soon. When he dies, his friends are devastated by his passing. Come spring, the animals come together to share some of their fondest memories of old Badger, along with the words of wisdom that he had shared with them.
 The Goodbye Book – Todd Parr
The Goodbye Book follows a fish in a bowl that is devastated at the loss of his companion fish. The fish remembers that there were two of them in the bowl – but now, it was just him. Throughout the book, the fish struggles to let go, but ultimately has to say goodbye. The book explains through illustrations on how it's hard to say goodbye to a loved one, due to many emotions coming from the loss.
 Granddad's Island – Benji Davies
"Granddad's Island is an uplifting story that features a young boy going on an adventure with his grandfather," says Liam Levvy, a lifestyle blogger at Lia Help and OX Essays. "In this story, the duo go to a faraway island, where the grandfather must stay. Ultimately, this book teaches children that even though it's hard to let go of people when they die, it's for the best."
 Sidewalk Flowers – JonArno Lawson
Finally, Sidewalk Flowers is told without words, but illustrations. The story follows a little girl walking through Toronto streets, and collecting flowers. Along the way, she comes across a dead bird, and decides to leave flowers near the creature. It's through this small kind gesture that kids can learn that life is precious, whether you're human or an animal.
 Conclusion
Based on these stories, it's true that death can be a sad experience at first, and grief can come along with it. And, such themes are evident in today's world, especially with COVID-19.
However, these stories suggest that there's hope whenever there's a passing – that it's not the end. As you explore this list of 7 books, we hope that you and your family can learn to cope with the hard times, and grow from the experience.
Kristin Herman is a writer and editor at UK Writings and Academized. She is also a contributing writer for online magazine and blogs, such as Essayroo. As a marketing writer, she blogs about the latest trends in digital advertising and social media marketing.
Every Wednesday we will be publishing Pandemic Weekly for, we hope, not too long. We invite you to submit your thoughts, essays, poems or songs. Please send to info@aftertalk.com.