Love Song for Livie
Nathan and Heather had a baby with Trisomy 18, also called Edwards Syndrome, a chromosomal disorder, which is terminal. They were told to plan for her funeral when they went to have her in the hospital. They did not think she would live till her birth. Olivia did live. She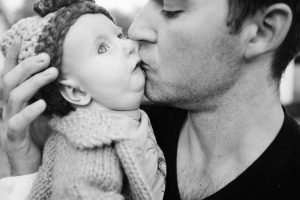 defied what the doctors said. And instead of dying on the first day, or the first week, or month, she lived till her first birthday. Then at 14 months she got sick. She recovered but when she got sick again, she was not strong enough.
When asked why they named her Olivia, her brother said, "because it has the word life in it. O liv i a. We want her to live."
Nathan wrote a book following her death called "Dance Again." His first book "So Am I" was about their life with Olivia and about facing fears.
Heather wrote and performs the following song…in her own words:
"A lullaby I wrote for Olivia Jane, "Love Song For Livie", written Feb 2019, recorded Jan 7 2020, with Nathan's help. Happy 5th Birthday, my beautiful daughter. I miss you."
Here you are, here you are
Right in front of my face
Gazing into my eyes
Sweet Impossible You,
How long can one live on love alone?
Yet you're smiling at me
So I won't fear the storm ahead;
You're in my arms!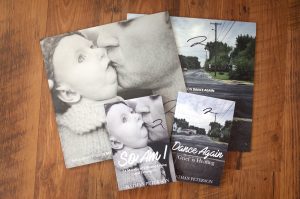 and I love you so.
Numbered days; How long can one
hold onto one single thread,
One thread of hope for Love?
Moments stretch to hold Eternity
Days feel like weeks, weeks like a day-
Here—! is a Moment, my Darling!
But I would brave the darkest night,
The endless days,
only to love you so.
So I won't fear the storm ahead—
Just rest your head—!
Oh! I love you so—!
I'd let my heart be torn in two
just to hold you close,
whispering "I love you"!
Who knows how, but I'd bear it all
Just so you'd know
I loved you so!
Every Thursday we publish "AfterTalk Inspirational." We invite readers to submit their own poem, essay, or suggestions for inspirational quotes for publication. If you are a therapist, you are welcome to extend this invitation to your clients as well. Please send your submission to info@aftertalk.com