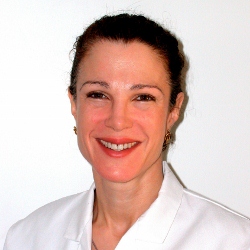 In previous articles we've talked about widows and widowers dating and doing well together. A major factor in this is that they become their own grief support group; both want to heal, and love is a powerful medicine.
A quick review for those new to our story: we met in 1993, a year after both our spouses died. She was 37 and I was 45. Wendy had two very young children whom I took as my own. We had both enjoyed long marriages with people we loved dearly. We were both in pain, but were also determined to find happiness with a new spouse. Wendy also wanted to find a man who would dedicate himself to her children.
LARRY: I had been dating three kinds of women: those who had not been married, divorcees, and widows. The key issue is where does the memory of your departed wife fit in with your new relationship. The unmarried women were uncomfortable with the idea in general. The divorced women were so mistrustful of men—usually because of their husband's infidelities—that they saw the first wife as a rival, even in death. Widows who have had a happy marriage are quite different. They have two motives: first, they also want the emotional space to keep the memory of their first husband alive; and second, they have children who should keep the memory of their first father in their hearts, regardless of their age. When I moved into Wendy's apartment, she insisted on adding pictures of my first wife, Vanessa, on the mantle with alongside pictures of her first husband, Allen. This set the tone for everything. We did rituals of mourning together, visited cemeteries together, and consoled each other in our darkest moments.
WENDY: As a mother, I had to deal with my own grief, but also the grieving of my young daughter. Many divorced men I met had already raised their own children and I had doubts about their commitment to mine I didn't want to meet anyone who wasn't interested in being a father and a spouse. I never refused a set up or blind date by my friends and colleagues since they knew me best and understood what I needed. That's how Larry and I met. On our first date, I wore my wedding ring and with guarded resistance remarked to Larry as we walked towards the restaurant "you know four people are going on this date." He agreed and from that moment on I knew that he was going to allow me space to hold onto the love I would always have for my first husband, Allen.
LARRY: I brought a whole team along with me, and Wendy welcomed them with open arms. My parents were desperate to be grandparents, as was my first mother-in-law, Sylvia. Thanks to Wendy's acceptance of them, our children now had had six living grandparents, four of them grandmothers, plus four new aunts and uncles and sundry cousins. It was a win-win for everyone. This took a lot of pressure off of me. When my first wife was dying I had promised her I would take care of her mother for as long as she lived. Becoming a grandmother to my new children was her greatest joy.
WENDY: The "team on board" was important. Larry's first mother in law, Sylvia said to me "I wish I didn't like you but I do." She opened her heart without hesitation to "our" children. Larry supported me in caring for Allen's mother who lived another twelve years after her son died. She had lost both of her sons and her husband so we were all the family left. She and Larry found common ground in books they read together and concern for the welfare of our children–her grandchildren. Both Miriam and Sylvia had to overcome their feelings of betraying their dead children in order to embrace their replacements.  It helps that other family members accepted and supported our new blended family.  A close girlfriend of Vanessa's didn't and that was hurtful. There was nothing that would make her not resent my marrying her best friend's husband.
We're tempted to say 'in conclusion," but have so much more to discuss on this topic that we'll save for later posts. The two key points here are that widows and widowers can openly grieve together, and that the integration and acceptance of families is a key to happiness.