This week AfterTalk guest columnist Cameron Bishop DAOM, L.AC., discusses treating a Grieving Patient with Acupuncture.
Oriental Medicine has a long tradition of associating emotions and the health. The Classics say that grief and sadness suppresses the function of the lung's system. Which has an association with the immune system.
Often when my patients lose someone I make sure to strengthen their lung system in order that they do not become sick. Oriental Medicine also associates seasons with emotions. The Fall and Winter months are the hardest on the lungs. If you lose someone during those times you are a little more vulnerable to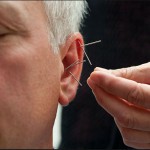 sickness.
Acupuncture and herbs are quite helpful to help one navigate the loss of a loved one.  I have observed my patients are better able to handle the situation. Of course, an acupuncture treatment cannot take away the pain of a loss, but it can help one feel more put together. Herbs are helpful too for sleep, energy, calmness and to boost the immune system.
If someone is too distraught or fearful of needles a Moxibustion treatment to the abdomen is very effective to settle the mind. Any competent acupuncturist will know how to do it. I find it is sometimes the best treatment right after a death of a loved one.
Simple massage to the hands and feet too can be effective. I observed and know in my own life that the first month is the hardest, and they next couple two rough.  It is a year process to go through the worst of it. Get a team to help you. Adding in Acupuncture can make a big difference to the rest of your team whether a therapist, minister, friends, or grief group. Remember to take care of yourself to stay healthy.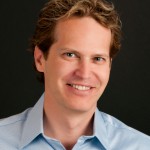 Biography:
After graduation from University with degrees in Psychology and Anthropology, Cameron Bishop sold his car and bought a one-way ticket to Japan. He lived and worked in Japan for four years and studied healing and martial arts. He graduated from NIAOM with an accredited Masters in Acupuncture, and from ACTCM with an accredited Doctorate in Acupuncture and Oriental Medicine specializing in "Women's Health" and "Pain Management". Cameron has been in acupuncture practice for over eighteen years, spending five years working for a Western medical office.