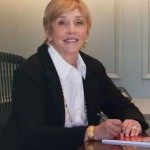 This is a guest positing by the renowned Dr. Gloria Horsley. After interviewing AfterTalk's Co-Founder, Lisa Bogatin, Dr. Horsely was inspired to express her grieving for her Grandmother through writing an AfterTalk "conversation."
To: Grandma Jenson
With Thanksgiving and Christmas coming up I would like to tell Grandma Jenson how much I love and miss her. She was the light of my life and died suddenly of cancer two days before my 12th birthday.
Dear Grandma,
Just wanted you to know that I was mad at my mom (your daughter) for years because after your operation she would not let me go to the hospital to see you before you died. Too make things worse she would visit you daily with dad and not let me go. I assume this was to save me the pain of seeing you so sick and in pain. I longed to kiss and hug you and stroke your beautiful hand.
I wanted to tell you that I was sorry I was a grouch the morning you left for the hospital. You had called upstairs and told me it was time to come down for school. My sister mumbled about how much she hated your living in our house. I regretted the fact that I didn't tell her to shut up because in fact I really loved it. I love you always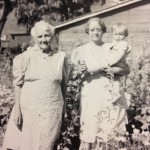 and remember how we cooked together and how proud I was that you were my grandma and how you always had me lay my cloths out on a chair the night before school so I would be ready to start the day. There is so much more to say but the most important is that I have loved and missed you all my life and look forward to seeing you again.
Yours Always, Gloria Jean
Dr. Gloria Horsley/ Open to Hope West Coast
www.opentohope.com/