Easy ways seniors can use technology to fight loneliness during the pandemic: AfterTalk Pandemic Weekly 10/21/20
by Patrick Bailey
Nearly four out of every 10 older adults around the world live with extended family, according to Pew Research. 
Those percentages are higher in some parts of the globe — applying to at least two-thirds of the elderly population — in places like India, Iraq, and Namibia. In the U.S. just 6% of adults ages 60 and older live with extended family; 27% live alone.
In part that's due to having fewer children overall or starting a family at a later age.
One thing is for certain, however. Living alone can be, well, lonely sometimes. It's not a rare problem or unusual concern. For years experts have warned of a "loneliness epidemic," as seniors sometimes struggle with a lack of connection. The result is said to be as detrimental to one's health

as smoking 15 cigarettes each day or having high blood pressure or diabetes.
Even among seniors who don't live alone, more than 40% have admitted to feeling lonely. If that's not concerning enough, consider that people experiencing loneliness had a higher likelihood of developing dementia.
Pair that with the COVID-19 pandemic and the social distancing, travel restrictions, and shutdowns that have followed in its wake, and the problem is worse than ever.
Fortunately, technology can make for a fine tool to ward off the lows of being or feeling solo. Below are some suggestions for making isolation feel less solitary.
Social Media
For the senior shying away from social media: In a word, don't. Give it a chance. Some folks may fear it's all too complicated, but most social media sites are pretty user friendly. 
Facebook itself has approximately 2.45 billion active monthly users. With a few taps of the keyboard a person can look up long-lost friends and loves, high school classmates, former co-workers, family, and more. 
Then there are endless games to play and countless groups to explore. It's not difficult to find something entertaining on the platform. Besides being the biggest social media hotspot, it's the most user-friendly. Simply type in a name, TV show, or a phrase like "senior social groups" and loads of options will turn up.
Robotics
TV shows, movies, and fiction of the past forecast that we'd one day have robots as a regular part of our lives.
So we're not living like the Jetsons these days, but robotics are definitely playing a part in combating isolation and keeping people connected.
Chatbots — apps which can mimic human-to-human communication — saw more usage during the pandemic. Some chatbots provide companionship; others therapy.
Woebot uses cognitive behavioral therapy to analyze user moods and offers guidance to improve their emotional states. 
Replika "learns" as it chats with and gets to know the user through text talks. The result is a personalized digital companion. 
The Elli
Q Bot, a sort of minimalist robot bust (in appearance), offers the elderly a chance to connect and interact. Billed as a sidekick of sorts, it can dole out advice, answer questions, make appointments, and offer entertainment and brain-boosting activities. 
Robot Pets
Pets are a great source of companionship, but they're not a realistic option for everyone. Some people may not be in the best of health to regularly clean a birdcage, scoop the cat box, or take a dog out for regular walks. Others may live in a condo, apartment or senior living facility that prohibits pets.
One solution may be a robotic pet. 
Joy for All Companion Pets were developed by Hasbro, using senior inputs. It first launched with Companion Pet Cats, and the Companion Pet Pup followed not long after. Today there's also the Companion Pet Kitten, a smaller and more affordable version. (Prices range from about $130 for the pup to $65 for the kitten.)
These plush pets, sold via Ageless Innovation, are designed to be soft, interactive, and soothing. They respond to touch with purring or barks. 
Virtual Reality
Even though social media platforms are pretty easy to utilize, that's not to say that people of a certain age can't pick up or adapt to new technology. Especially since it can hold so much potential for learning as well as fighting loneliness. 
IBM IXN, for example, is developing a virtual reality application that uses IBM Watson to make a customized social experience specifically targeted toward elderly users. 
VR has been used to let nursing home residents "travel" to places they've visited previously, or to explore sites they've long wanted to visit. It also can generate experiences like riding a roller coaster take someone to a place where they used to live. 
AARP's Innovation Labs developed Alcove, an app that helps foster family and social connection, both solo and as part of a multiplayer group. It has features like a virtual living room, and allows people to travel to new locations or play cognitive games. 
Other apps like Viarama let seniors travel in the virtual world, where they can climb mountains, visit honeymoon destinations, or even paint or sculpt. 
MyndVR aims to offer an immersive experience, using 360-degree cameras so users can, for example, attend a concert featuring the music of Frank Sinatra among an audience of actors dressed in 1950s fashions.
Equality Lab's VR Genie offers clients the chance to view a number of wonders, including exploring outer space, the ocean floor, or seeing the Northern Lights as part of its immersive experiences. 
Virtual Support
Virtual reality lets people travel and explore, but virtual support is designed to help people connect and heal.
A virtual group like 7Chairs offers emotional support that's overseen by psychologists, therapists, social workers, and counselors. The aim is to offer help to people struggling with illness, grief, loneliness, depression, and other mental health issues.
QuarantineChat is something new that formed early in the pandemic. It lets people chat via phone "with someone else stuck at home." It's powered on the internet through the Dialup app, and it's toll-free.
YouTube
YouTube started as a site to upload and view videos, helped along by the ability to upload cell phone recordings. Today it has nearly 2 billion regular log-in users every month. 
It's loaded with videos on virtually anything. There are musical performances, news sources, instructional videos and more. 
The educational aspect is especially useful — learning to fix a leaky faucet, play the guitar, dance the salsa, communicate in sign language and (much, much) more helps to keep the mind active and healthy. It's a good place to watch travel shows, making for easy armchair journeys, with no need for a passport and no fear of contracting the coronavirus.
For Ease of Use
There are also options for people who aren't so technologically inclined. KOMP is designed for those with no previous digital experience. It's a one-button computer that is designed to easily connect the online generation with elderly relatives and loved ones who never grew familiar with computers and tablets. Users can send photos, share messages, and make two-way video calls. It requires no passwords or any particular bells and whistles.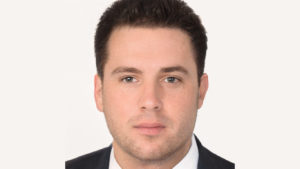 Patrick Bailey is a professional writer mainly in the fields of mental health, addiction, and living in recovery. He attempts to stay on top of the latest news in the addiction and the mental health world and enjoy writing about these topics to break the stigma associated with them.
EDITOR'S NOTE: Every Wednesday we will be publishing Pandemic Weekly for, we hope, not long. We invite you to submit your thoughts, essays, poems videos, or songs. Please send to info@aftertalk.com.