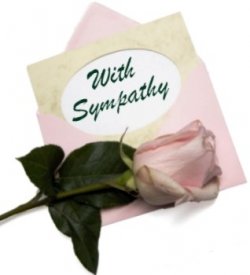 Editor's Note:  we get this question a lot. Also, many of those who have suffered loss are in a demographic that predicts we will know someone else who is bereaved. 
by Pearl Holland
A sympathy card or note is a message sent to someone who has recently lost a loved one. The purpose of a sympathy note is to show support and condolences to the family of the deceased person.
The writing of sympathy cards tradition is an ancient practice. Chinese leaders started this practice about 4000 years ago. At that time, it was believed that sending condolences could help the deceased person's soul to find a feeling of peace in the afterlife. Even after centuries, this tradition can be seen in many cultures.
Writing a sympathy message is never easy. However, the following tips will help you compose a note that will comfort your friend, colleague, and loved one while still acknowledging their loss.
1. Pick the right card type
You should be careful while choosing or picking pre-made sympathy cards. Because some of the cards have incredibly cliche language that can make your effort seem impersonal. Choose a card that matches the receiver's personality and grieving style more than your own. Choose a conventional card if they are a traditional person. Find a card with a greater visual appeal if they are more creative or expressive.
2. Use the Usual sympathy message
When you are writing a sympathy card, then choose words that are calm, respectful, and expressive. The most common style is "I am sorry for the loss of your father." The next step is to show support and sympathy for them. The end line should be like this the receiver can reach you anytime for any reason. Here are a few examples:
● In the hard moments, I hope you will find memories that bring you comfort
● After hearing about the loss of your mother, I am saddened for you
● I'm thinking about holding you close in my heart right now
3. Be yourself and write a message from your heart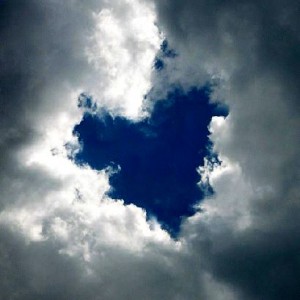 If you are writing a sympathy card to your close family member or friend. You can write a message about your loss by sharing memories of the time and how much they meant to you. One of the benefits of writing by hand is as expressing a heartfelt message from your soul is always best. The words from your heart are the best ones to give relief to the loved one left behind.
If you don't know what to write, write a simple message. For instance, I am so sorry for your loss and will be there for you anytime.
4. Prefer to write a message by hand
Handwritten messages are meaningful as compared to email and text. It adds a personal touch, making the family think about you. It also indicated that you take the time to write a message, especially for them. It means a lot in difficult times like grief.
5. Keep the message short and simple
A sympathy message should not be long like a letter. Keep the sympathy message short and sweet. Everyone has been in a situation where need to send a sympathy card but are at a loss for words. It's great to keep things simple in these situations. Send your sympathy and offer your assistance.
6. Think about the Receiver
It's essential to consider the recipient when drafting a condolence note. What is their connection to the deceased person? How old are they? What details about the situation do they know?
Be thoughtful of the fact that not everyone requires receiving sympathy cards. Others may not want to be reminded of their loss, while some may find it too painful. Be careful while choosing the words or sentences to write on a sympathy card. However, writing can change the world of a person who is expressing care and sincerity in a sympathy message for their loved ones.
7. Offer Specific Support
Offering specific support is better than offering moral support. They always don't know what needs to be comfortable with or ask for help. This support provides services in cleaning their house, cooking a meal, grocery shopping, and taking care of their child. You can write like this:
"Please let me know when I can come to help you clean the house and watch the kids."
8. If appropriate, follow up
It can be helpful for close friends and family members to follow up. Especially in a time when they are alone with their grief. It would help if you found out what is going to be helpful. Talking about that how much you are going to miss the deceased person. Do they need to be distracted by hearing about your life?
Other types of losses
Sympathy cards are not only used for condolences for a close friend or loved one's death. These cards are used for the person experiencing a difficult time, such as job loss, divorce, problematic medical diagnosis, and death of a pet.
Sample of a sympathy card for the loss of a grandmother:
Dear Anna,
I am so sorry to hear about the loss of your grandmother. I hope that comfort comes from your grandmother's great memories.
Remember that you are not alone. I am here for you. Please let me know if I can do anything to help you and your family.
With Love;
Jasmine
Final thoughts
A sincere and brief message of sympathy expressed care and a meaningful message. Hopefully, the useful tips mentioned above will guide you to write an excellent sympathy card for the person you know or not at all.
Free, Non-Profit and Non-denominational
Every Wednesday we will be publishing Pandemic Weekly for, we hope, not too long. We invite you to submit your thoughts, essays, poems or songs. Please send to info@aftertalk.com. To see past Pandemic Weeklies, CLICK HERE