7 Ways To Use Writing To Cope With Grief
by Ashley Halsey
The death of a loved one can be truly devastating – even to the point where you're forced to put your own life on hold for months, or years. And especially during our current pandemic, typical expressions of grief are invariably hampered. However, it doesn't have to be this way. In fact, you have an important resource that you can turn to whenever you feel the pain of loss come to you: writing.
According to recent studies, writing as part of the grieving process can actually boost the immune system and can improve emotional and mental health. While the first part of the writing can trigger strong emotions (i.e. crying, getting angry, feeling anxious, etc.), these feelings are normal, and they'll subside once you're writing in a steady rhythm.
Now, while writing isn't a substitute for professional therapy, especially when dealing with the death of a loved one, it can still be used as an instrument of self-expression and self-discovery that lets you have a safe space whenever sadness sinks in, or when there are things left unsaid or unresolved.
And AfterTalk's Private Conversation space is a great space to do this. Whether you want to discuss things that are happening currently with your loved one, or you want to reminisce about past memories with them, AfterTalk is a highly effective vehicle for any way you need to communicate with your loved one.
With that said, here are 7 ways that you can use writing as a vehicle for taking you from grieving towards healing:
1. Think Of Journaling As "The Hero's Journey"
"Journaling can actually help you find some form of redemption after losing a loved one," says Carlos Campos, a wellness writer at Writinity and Last Minute Writing. "In fact, getting past grief may feel like going through Joseph Campbell's narrative pattern, 'the hero's journey,' where the hero faces a problem, and journeys to confront the problem as an attempt to redeem themselves."
In that case, journaling after losing someone may be your path to redemption. First, you'll feel lost in your grief. However, as you write, you're confronting your grief and coming to terms with your situation – and be transformed, and a little bit stronger.
2. Use Writing To Reflect
Reflections can be based on how you interpret life and death, or about your concerns on losing your loved one and yourself. So, when reflecting, be sure to write it down – write whatever comes to mind when you reflect. If you'd like, add some memories about you and your loved one, along with the things that you liked about him or her.
3. Let Everything Out
If you need to cry or scream, don't be afraid to let it all out. Grieving is understandable, so don't hold back on anything. That's part of the writing process. Write about how you're feeling – sadness, anger, confusion, and so on.
4. Don't Think. Write.
Remember: You're journaling, not writing a scholarly essay. In other words, don't think. Write in one breath, and give your feelings a chance to flow into your journal.
5. Don't Let Mistakes Get To You
Mistakes may happen when you write, but here's the thing: don't both editing or revising them. Again, you're not writing a professional piece of work. Just write. Don't worry about any typing (if using a computer), spelling, and grammatical errors.
6. Keep Your Journal With You
"There's nothing wrong with keeping your journal with you, as you write about your emotions," says Candice Swan, a psychology blogger at Draft Beyond and Researchpapersuk. "In fact, you'll find it comforting knowing that you can write down your feelings whenever and wherever you want. Whenever you feel sad at, say, a grocery store, on the bus, at work, or wherever, scribbling them down in your journal can provide some relief."
7. Don't Be Afraid To Use Prompts
So… what to write about …?
Well, if you're stuck on what to write about, then look up some great writing prompts online. There are a lot of prompts to choose from online.
Speaking of writing prompts…
BONUS: Writing Prompts To Consider
You might need some inspiration to start, right? Not to worry! Here are some great writing prompts to consider whenever you are journaling:
" What do you love the most about your loved one?
" What was your relationship with him or her?
" What will you miss from him or her?
" What is the best memory that you've had with your loved one?
" What is the one thing that you regret not doing with your loved one?
" How do you want to remember that person?
Conclusion
As you take into account these 7 tips, it's still important to give yourself time to grieve. Everyone's grieving period varies, and that's understandable. So, when you write, take your time. Eventually, you'll see that writing is part of the healing process. So, don't be afraid to write.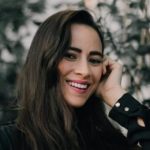 Ashley Halsey is a writer at Business Assignments and gumessays.com. As a professional writer, she has been involved in many projects nationwide. In her spare time, she enjoys reading and traveling with her two children.
Every Wednesday we will be publishing Pandemic Weekly for, we hope, not too long. We invite you to submit your thoughts, essays, poems or songs. Please send to info@aftertalk.com.