by Katherine Rundell
There are probably few things in this world which are harder than losing a child, and the grieving process is one which is likely to take years – it may go on forever. With the recent pandemic, many parents are in the unthinkable position of having lost a child, and this loss is likely to be one of the most impactful and painful experiences they will ever encounter.
Supporting someone who has lost their child is very hard. You may find that you don't know what to say or how to approach them. You might feel you're intruding on their grief or being insensitive. The grieving process is different for everyone and there is no one-size-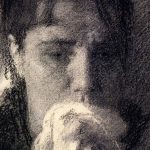 fits-all approach, but if you want to try and help someone you know through the pain of losing their child, the below suggestions may work.
1) Grieve With Them
Don't feel you are intruding on their grief by offering to share your sadness with them. While you aren't going to be able to fully understand their pain, showing you are sad too may help them. It naturalizes their feelings and reassures them they are okay, and also gives them opportunities to talk about it.
"Even if you didn't know the child well, showing your sadness at their passing will help their parents feel safe with you, and will show that you empathize. Pretending it has not happened won't help anyone," says Anna Collins, a relationship blogger at Assignment Help and UKTopWriters.
2) Be Mindful Of Painful Days
As the years pass, it might be tricky to remember which days are hardest on parents who have lost a child. When the wounds are fresh, you will think about these things, but as time goes on, try to bear the child's birthday and death day in mind so you can be sensitive and supportive during these times. The parents might not want to share these days with anyone, but being aware of their feelings and their need for extra support can help make everything easier.
3) Don't Expect Them To "Move On"
Under no circumstances should you expect the parents to get over the loss of their child. No matter how much time passes, or if the couple have other children – they will still always feel the pain of losing a child. You should never think about how they should move on, and you certainly shouldn't express any such sentiments to them. Losing a child is a hurt which will never really heal.
Even if the parents seem to be getting their lives back on track, don't expect anything of them; let them take things at their own pace, and respect their pain no matter how much time passes.
4) Don't Be Afraid To Be Uncomfortable
Losing a child is a terrible experience for everyone involved – even if it's not your child. It isn't going to feel easy. You aren't going to know how to help. Don't pull away from the child's parents because of your discomfort. No matter how hard it is, make sure that you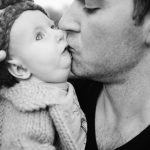 stand by them and offer support, whatever form your support takes. "You might find it easiest to do practical things, like shopping or preparing food. You might find you can provide emotional support. Whatever you do, don't let your discomfort encourage you to withdraw from the couple," says Samantha Krins, a writer at Essay Services and Dissertation Help.
5) Don't Try To Fix It
There is no way to fix what has happened. You can't take the pain away. Let the parents grieve, and don't feel upset with yourself because you can't solve this problem. There are no solutions; all you can do is offer support. Try to avoid asking how you can help – because the parents probably won't know what to say.
6) Don't Expect Your Friend To Be The Same
No matter how hard your friend tries to put themselves back together, their loss will likely change them permanently. That's not saying they will be forever unhappy, but some aspects of who they are will likely be altered for good.
There are no easy solutions when someone you know loses a child. You may not be able to do much, but being present, offering emotional support, and listening to your friend will help them in at least some ways.
Katherine Rundell is a relationship writer at Do My Assignment and Best Essay Writing Services. She writes articles about life challenges and is also a skilled proofreader at Top Canadian Writers writing service.
Every Wednesday we will be publishing Pandemic Weekly for, we hope, not too long. We invite you to submit your thoughts, essays, poems or songs. Please send to info@aftertalk.com.