A few weeks ago we published a Ask Dr. Neimeyer Q&A about a son's suicide. It provoked many comments. As this week's Inspirational, we want to share one of them with you.  The Q&A can be found at this link:
Here is the comment by Susan Jones:
My son died at age 26 a in 2014, from an accidental heroin overdose. Even though the circumstances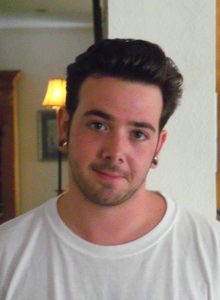 are different, this speaks to me. I also feel a lot of these things, and wanting the pain to stop is a strong urge. My other grown children and our grandchildren count on us, so we keep pushing forward. It's the hardest thing I've ever done in my life. Some days, I barely have the energy to get dressed for the day, even after almost 4 years. I realize that this longing for my son will be with me for the rest of my life.
This line really impacts me: " your son did not intend to take your life when he ended his." My son may (or may not) have realized he would die from the drugs he used that day, but knowing him, he would never have wanted our lives to end or be lost. In his memory and to honor the beautiful soul that he is, we continue on. Sometimes it's harder than other times, but we do it for each other.
Editor's note: Ian would have turned 30 on July 7th