Does anyone know where I can find a copy of the rules of thought, feeling, and behavior in these circumstances? It seems like there should be a rule book somewhere that lays out everything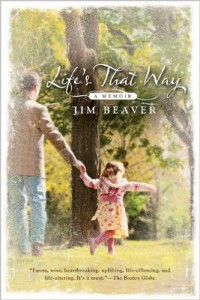 exactly the way one should respond to a loss like this. I'd surely like to know if I'm doing it right. Am I whining enough or too much? Am I unseemly in my occasional moments of lightheartedness? At what date and I supposed to turn off the emotion and jump back on the treadmill of normalcy? Is there a specific number of days or decades that must pass before I can do something I enjoy without feeling I've betrayed my dearest love? And when, oh when, am I ever really going to believe this has happened? Next time you're in a bookstore, as if there's a rule book.
from Life's That Way by Jim Beaver
This amazing book is available in the AfterTalk Bookstore at this link:   AfterTalk Bookstore
This is how Amazon describes it:
Jim Beaver and his wife Cecily Adams appeared to have it all-following years of fertility treatments, they were finally parents and they were building their dream home and successful Hollywood careers. Life was good. But then their daughter, Maddie, was diagnosed as autistic. Weeks later, Cecily, a non-smoker, was diagnosed with Stage IV lung cancer. Sadly, after 14 years of marriage, Jim became a widower and a single dad. Faced with overwhelming grief, Jim reached out to family and friends by writing a nightly email-a habit he established when Cecily was first diagnosed. Initially a cathartic exercise for Jim, the prose became an unforgettable journey for his readers. Life's That Way is a compilation of those profound, compelling emails.