Transcience
Nay, do not grieve tho' life be full of sadness,
Dawn will not veil her splendor for your grief,
Nor spring deny their bright, appointed beauty
To lotus blossom and ashoka leaf.
Nay, do not pine, tho' life be dark with trouble,
Time will not pause or tarry on his way;
To-day that seems so long, so strange, so bitter,
Will soon be some forgotten yesterday.
Nay, do not weep; new hopes, new dreams, new faces,
The unspent joy of all the unborn years,
Will prove your heart a traitor to its sorrow,
And make your eyes unfaithful to their tears.
Sarojini Naidu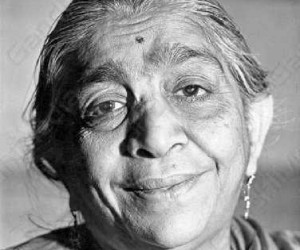 Sarojini Naidu was a famous Indian poet and a major freedom fighter  Naidu was called The Nightingale of India on account of her beautiful poems and songs. An active participant of the Indian Independence movement, Naidu joined Gandhi in the famous Salt March to Dandi.
*   *   *
We encourage you to read the latest questions and answers on our Ask Dr. Neimeyer page by clicking this link: