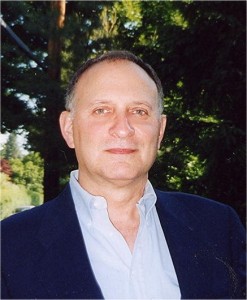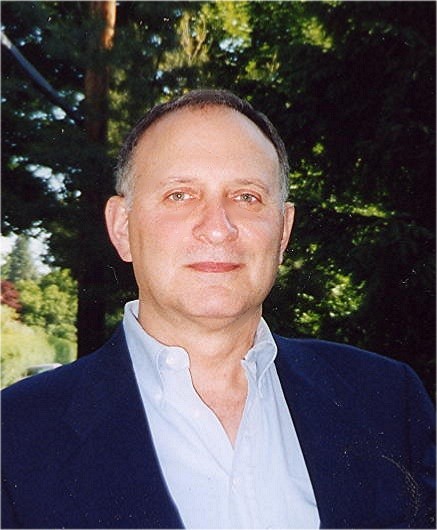 Several readers have asked for more information about the theoretical and philosophical underpinnings of AfterTalk. I provided a partial answer in an earlier post about Managing Grief by Writing where I discussed the theoretical basis of AfterTalk's Private Conversations as therapeutic writing. In this blog I want to explain how writing to deceased loved ones fits into a widely accepted model for Grief Therapy called Continuing Bonds.
There are many foundational grief theories out there. Probably the most often cited is Elizabeth Kubler-Ross's "Five Stages." Other strong contenders are William Worden's "Four Tasks," and Theresa Rando's "Six Processes." If you want to read really good summaries of each of these, I refer you to the blog site, www.whatsyourgrief.com where  Litsa Elizabeth Williams has been writing eloquently about Grief Theories over a period of months. What these and other theories have in common is the idea of a process of steps that leads to some sort of closure and detachment, thus permitting those who grieve to move on with their "new lives." This rubs many of us the wrong way.
Continuing Bonds comes from a book published in 1996 called "Continuing Bonds: New Understandings of Grief" edited by Dennis Klass, Phyllis R. Silverman, and Steven Nickman. In their words:
This book reexamines the idea that the purpose of grief is to sever the bonds with the deceased in order to free the survivor to make new attachments. We offer an alternative model based on the mourner continuing bonds with the deceased…The resolution of grief involves a continuing bond that the survivor maintains with the deceased.
By examining the grieving process through time and around the world, the authors make the case that Twentieth Century Western society has stigmatized the idea of a continuing attachment to a deceased loved one as pathological–a mental illness–but this is not necessarily so. The book makes a compelling case that it is normal and healthy to continue a connection to the deceased in redefined ways throughout your life.
When Lisa and I first conceived AfterTalk, our 'slogan' was "Continue the Conversation," a nod to Continuing Bonds theory. We believed that the Private Conversations part of AfterTalk would allow mourners to immediately fill the communications void left by death. As we say on the home page:
Sometimes, the sudden "aloneness" is too much to bear. The conversations throughout the day with a spouse, the phone calls or emails with a friend or child—never again. The silence is almost unendurable. You yearn to continue the conversation.
In my own experience both as a widower and as the parent to children who lost a father early in their lives. I have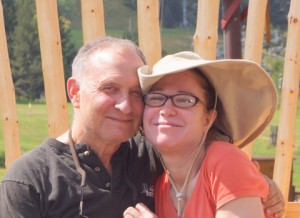 seen the effects of Continuing Bond in action. Wendy and I were drawn to each other in part because we had both had long, loving relationships with our deceased spouses and instinctively wanted to have a 'continuing bond' with them while at the same time building a 'new life' for ourselves and the children. One of the earliest things Wendy said to me on our first date was "you know there are four of us here tonight," and I understood exactly what she meant.
If you are struggling with you own grief for a loved one, I urge you to try Private Conversations. You can find examples of Private Conversations that users have voluntarily shared with us. [We do not know your password, so whatever you write in AfterTalk is truly private].  Once you enter the Private Conversations area, you'll find suggested conversation starters in the right margin in case you need help at first. Yes, or course it is a one-way conversation, but you will be amazed at how gratifying it can be.
Another way to form a continuing bond with deceased loved ones is through our Family And Friends area where you can talk to your closest friends and relations  about your loved ones forming a communal continuing bond.
I plan to write more about Continuing Bonds Theory in future blogs.
Be well.